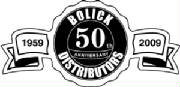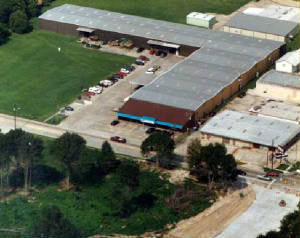 Bolick Distributors was founded in 1959 by Gene and Ruth Anne Bolick. In the early years, Bolick Distributors sold only wall tile but soon expanded from the back of Gene Bolick's station wagon to an 8,000 square foot warehouse located in Baton Rouge, Louisiana. During the 1960's, Gene added additional products to compliment the original wall tile offering. Among the additions, were ceramic tile, carpet, cushion and supplies. The business flourished and over time more product lines and locations were added to support growth, including the continued expansion of warehouse space in Baton Rouge.

Now, as we celebrate over 50 years in business, Bolick Distributors has grown into one of the largest multilocation wholesale floor covering distributors in the Gulf South. From 3 company owned facilities and 2 service partner facilities, representing in excess of 150,000 square feet of warehouse space, Bolick Distributors offers convenient will call service and operates a fleet of delivery trucks that reaches more than 2500 customers. Our business philosophy of today remains consistent with the simple operating principle that Bolick Distributors was built on - to offer our customers high quality products at competitive prices with reliable customer service.

In 1998, Interior Building Supply, Corp. purchased the company from Gene Bolick. The new ownership group has maintained the name Bolick Distributors as an on going tribute to the founders of the business and to our many loyal customers who identify with the level of trust and integrity that the Bolick name represents. We give you our pledge to build on more than 50 years of experience by continuing to invest in better business systems, improve our customer service performance, and to nurture the employee culture that makes doing business with Bolick Distributors something special.